There have been rumours that skillful Brazil international Neymar might exit Barcelona soon.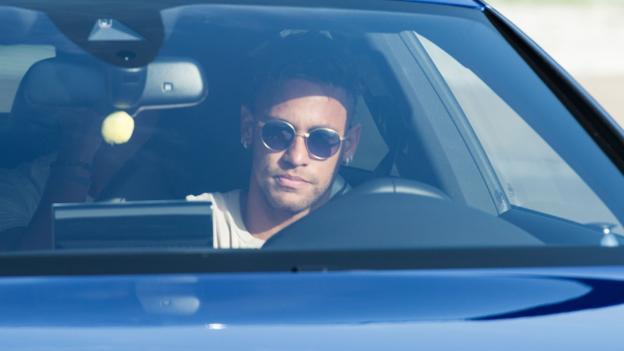 Those rumours have been gathering momentum of late. Sky Sports claims a Spanish source sees the player leaving the club this summer.

Neymar has been playing second or even third fiddle at the Nou Camp as Lionel Messi and Luis Suarez lead. The source claimed the Olympic Gold medalist has made up his mind to leave for several reasons. One is that he wants to put up a serious competition or even win the highly coveted Ballon d'Or award.

"He believes he can be the best player in the world at another big club," the source explained.

French giant Paris St Germain are leading the race for the signature of the player. The Ligue 1 side are willing to meet the record release clause of the player. While Chelsea and Manchester United want the player, the over £190 million fee involved is one they are unwilling to meet. PSG are reportedly considering making the purchase, especially as they are keen to build a solid profile in Europe.

Also, more Barcelona core supporters are allegedly disinterested in his continued stay at the club. Even Sky Sports La Liga expert GuillemBalaguesaid that the club keeps asking Neymar to "deny stories and to tell publicly what he told them two day ago that he's happy at the club."

The club insists that it has not received any offer for the player and some teammates have called for him to remain. The club president JosepBartomeuhas said that Neymar was not leaving. However, one thing is clear things are obviously not calm at the Catalan side regarding Neymar.

The club still keeps trying to lure Liverpool playmaker Philippe Coutinho, Juventus star Paulo Dybala and PSG player Marco Veratti.